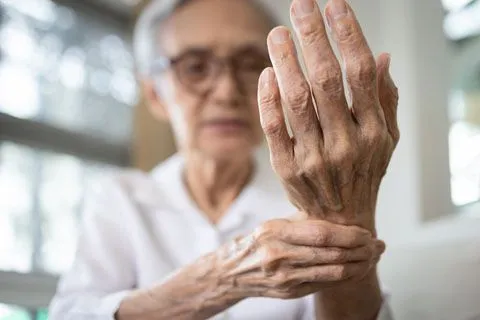 Dr. Anderson and specialists at Anderson Wellness Care know you want to feel your best. Being in discomfort makes it hard to do so. Patients suffering from neuropathy or peripheral neuropathy may experience sensations like tickling, prickling, or burning. Such symptoms can improve when the underlying condition is treated by one of our chiropractors in San Diego.
Get back to enjoying your life. Learn more about neuropathy and treatment options today.
What Is Neuropathy?
Damage to the peripheral nervous system can result in a group of disorders diagnosed as neuropathy. The peripheral nervous system is composed of a collection of nerves serving to connect the limbs and organs to the body's central nervous system. Nerves help send messages throughout the body. Nerve damage can result in issues such as impairment to a person's sense of touch or ability to move properly. People may develop neuropathy due to:
Toxins
Metabolic Disorders
Infection
Traumatic injury
Diabetes
There are more than 100 types of neuropathy. The neuropathy of a single nerve can lead to conditions like bell's palsy or carpel tunnel syndrome. The neuropathy seen in those with diabetes often involves a variety of nerves. Peripheral neuropathy often impacts the arms, hands, wrists, feet, ankles, and legs.
Benefits of Treatment of Neuropathy
The severity of pain and related symptoms can vary greatly. However, with proper treatment of underlying conditions of the neuropathy, patients can experience a lessening of symptoms. Treatments from our team can include different therapies and special diets. Some therapies used include:
Acupuncture
Chiropractic adjustments
Therapeutic massage
Dietary supplements
An exercise plan
The purpose of any individualized treatment program is to support the body's systems. Each program is unique to the needs of the patient and causes or underlying factors that may have resulted in the neuropathy. The first step to understanding how our team can help is by scheduling an initial consultation.
What to Expect from Treatment
Chiropractic adjustments may also assist in reducing discomfort and improving mobility. Patients with a neuropathic condition may find that they are less reliant on medications when receiving regular massage or electro stimulation as part of their treatment program.
Neuropathy Treatment from Our Team
You can depend on high-quality chiropractic care and specialized treatments from our wellness team. Anderson Wellness Care offers a full range of services including chiropractic adjustments, therapeutic massage, electro-stimulation, and dietary consultations. Contact our friendly team at 800-462-8749 to schedule your initial consultation today.